In the  early XX century, Argentina had one of most extensive railway networks in South America. It stretched from chilly desert on Bolivian border up to emptiness  of Patagonia and Chubut provinces. In those days travelers could hop aboard a train in almost every small city and travel whenever he wanted!
Today the network is just a shadow of its past – but it exists, compared to the other South American countries that almost entirely dismantled they passenger railway services.
Buenos Aires - heart of system
Buenos Aires was and still is the heart of the Argentinian railway network. Both meter and broad gauge trains have multiple terminus in Buenos. If you will travelling for the long distance, for sure you will have to change there.
There are two main directions you can take from Argentina capital South and North. Unfortunately travelling to the west is not possible – however tracks are still used by freight trains, so maybe some time it will be possible to travel to Mendoza (and Chile!) by train once again.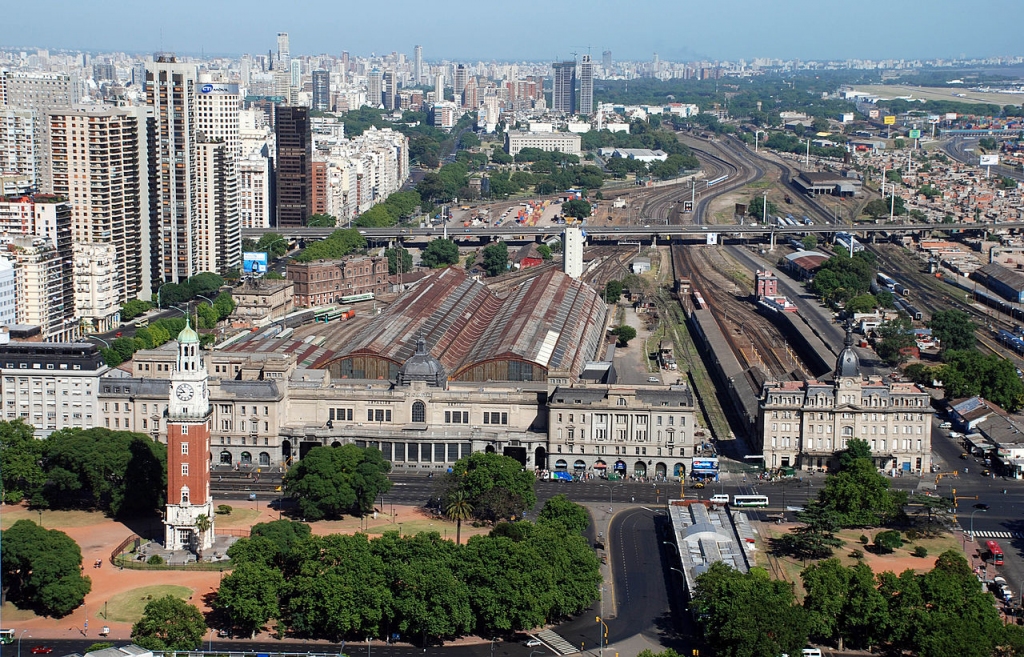 To go to Patagonia to you have to go to Constitución station and catch the train to Bahia Blanca (dddkm, 13hours). Then there is a 200km stretch  where trains are currently suspended. You need to get there by bus from Bahia Blanca to Viedma
. From Viedma there is famous train "Tren Patagónico" to Barriloche mountain capital of Argentina, in the meantime train stops in Ing Jacobbici. Here you explore famous narrow gauge railway "La Trochita".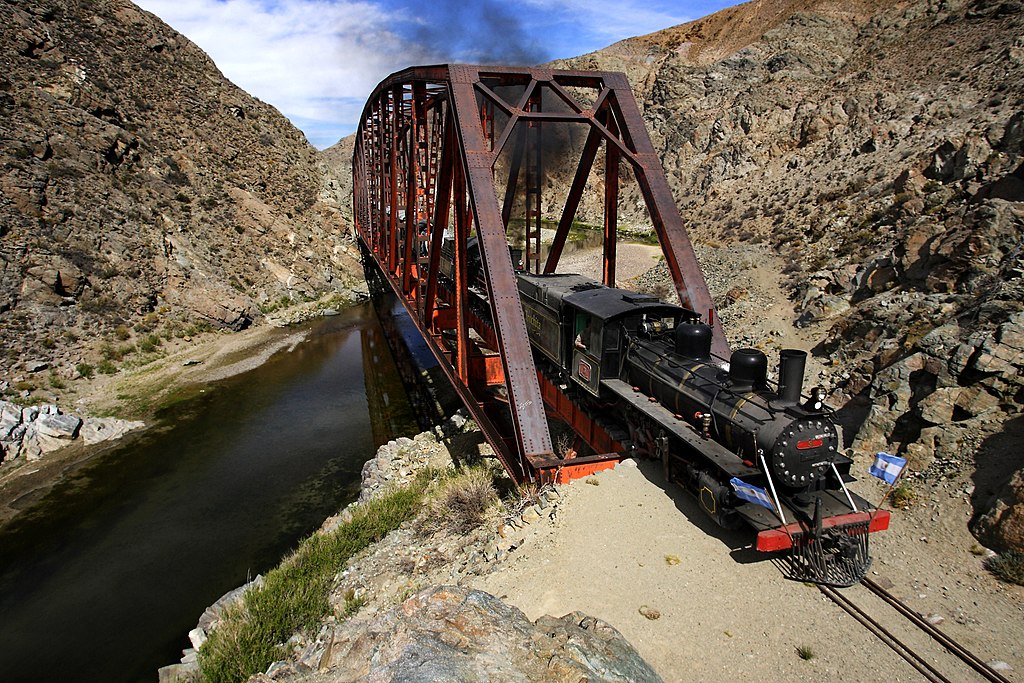 Originally traveling on the 300km railway took around 16 hours The scheduled runs were suspended in 90s and currently there are touristic trains from Ing Jacobicci , El Maiten and Esquel.

15 years ago entire route was traversed on railbikes (bicycles running on rails). Here are nice photos from this expedition.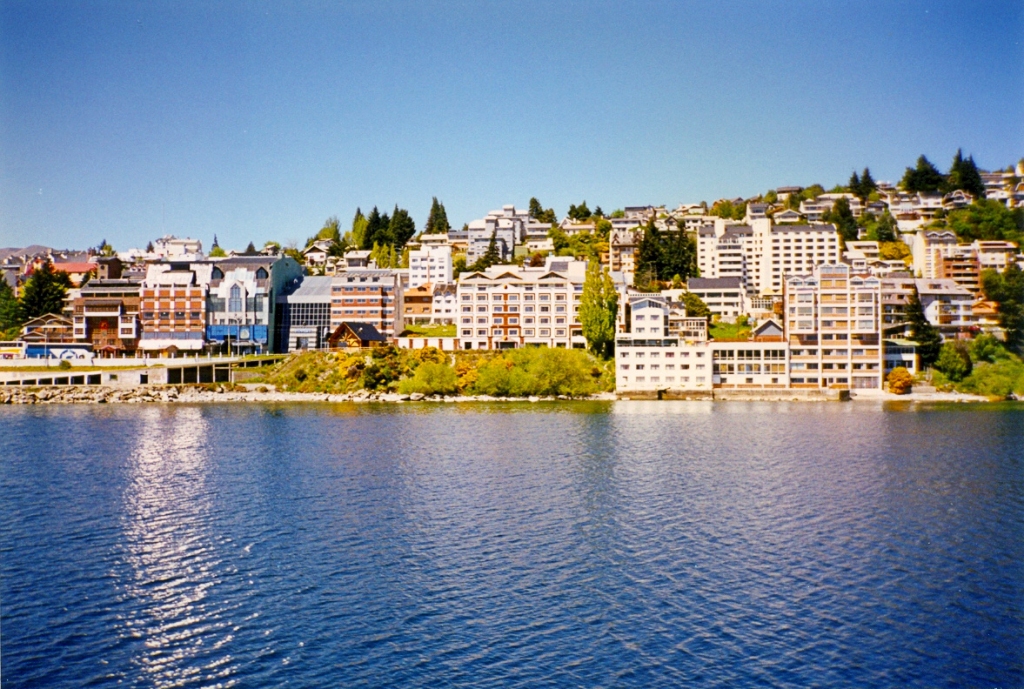 Instead of going south following La Trochita, you can also stay on train to its terminus – San Carlos de Bariloche – the winter capitals of Argentina with many trekking routes, ski lifts, great lake and other outdoor attractions. "Switzerland of Argentina".
Bariloche is close to the Chilean border – so you can continue travel in this direction. By ferry, bus, hitchhike or even on foot on the long distance trail.
In Chile you can continue your train journey.
From Retiro station take sleeper train  (running on the the wide gauge) to San Miguel de Tucuman (there is also train to Cordoba – routes splits at Rosario).
After getting out in Tucuman you will see that vegetation is different and mountains in the background.
It is more green more tropical. From Tucuman you can go by bus to Salta, the trains haven't returned to this area yet, but meter gauge tracks are still used by cargo trains. However Salta have one train – 100km local train going between city and General Guemmes. 
From Salta there is mountainous railroad to Chile (one of rail links between this two countries) crossing Andes. Part of this route can be explored by touristic "Train Nubes".
In the old times (90s) there were train from Salta to La Quiaca / Villazon via Jujyuy (with some direct carriages to La Paz) and then Bolivian desert.
The train climbed 3000m altitude on 300km  from the green forest covered areas to the altiplano desert with salars visible from the coach windows.
Right now you need to travel there by bus, but you will still see tracks parallel to road. There are plans to rebuild tracks and restore connection,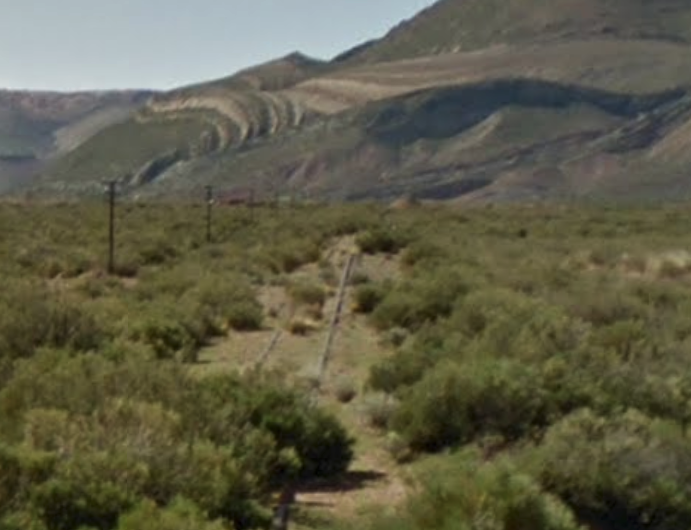 Right now you need to travel there by bus, but you will still see tracks parallel to road. There are plans to rebuild tracks and restore connections.
Here we are  – La Quica, after crossing border with Bolivia we can again board a train and continue travel.
Other routes from Buenos Aires
From Buenos Aires you can also go to
Plata
Mar del Plata
Junin
Bragado
Other services available in the countryside
There are also some dispersed trains (both touristic and commuter in countryside)
Resistencia – Los Amores (meter gauge)
PR Sáenz Peña-  Chorotis (meter gauge)
Tren de las Sierras (meter gauge) – from Alta Cordoba to Cosquin
Train in south
And several other commuter services described
Everything is described on the sateliteferroviario website which is great frequently update source of informations about Argentinian trains.
Route from Tucuman to Buenos Aires was served by both meter gauge trains and normal gauge. One time there were strikes on the one company and the second one managed to move all passengers